On some occasions, you might find yourself battling with an unavailable Windows Virtual Desktop Host in your WVD Host pool and restarting the RDAgentBootLoader service like a maniac.
The following picture shows our host which is unavailable.
Logged on to the host, we can see that the RDAgentBootloader has stopped.

Looking at the event log of the specific host, you'll see an error entry each time you try to restart the RDAgentBootLoader service.
Error message: How to resolve WVD-Agent service is being stopped: NAME_ALREADY_REGISTERED, This VM needs to be properly registered in order to participate in the deployment

Below you can find the steps to resolve this issue
Step 1: Remove the session host from the host pool
Navigate to the host pool section, select your host. When you click on the settings icon, you can remove the host from the host pool.
Step 2: Generate a new host pool registration token
If you have just installed the RDAgent & RDAgentBootloader, please skip step 2 and go to step 3.1. If you are not sure whether the RDAgent install went fine and you've entered a registration key before. Continue here.
Navigate to your host pool and select "Registration key".

Select "Generate new key".
Enter an expiration date and time for this specific key and select "OK".
You can now copy or download the registration key.
Continue to step 3.2
Step 3.1: Restart RDAgentBootloader service
Restart the RDAgentBootloader service or restart the entire virtual machine if you feel more comfortable in doing so.
Step 3.2: Re-install RD Agents
On your WVD host download the latest version of the following software:
RDAgent: link to Microsoft Docs
RDAgentbootloader: link to Microsoft Docs
If you have previously installed the RDAgent & RDAgentBootLoader, make sure to remove it first.
During the installation process of the RDAgent, you will be prompted to enter the registration key. Fill in the key that you have copied or downloaded.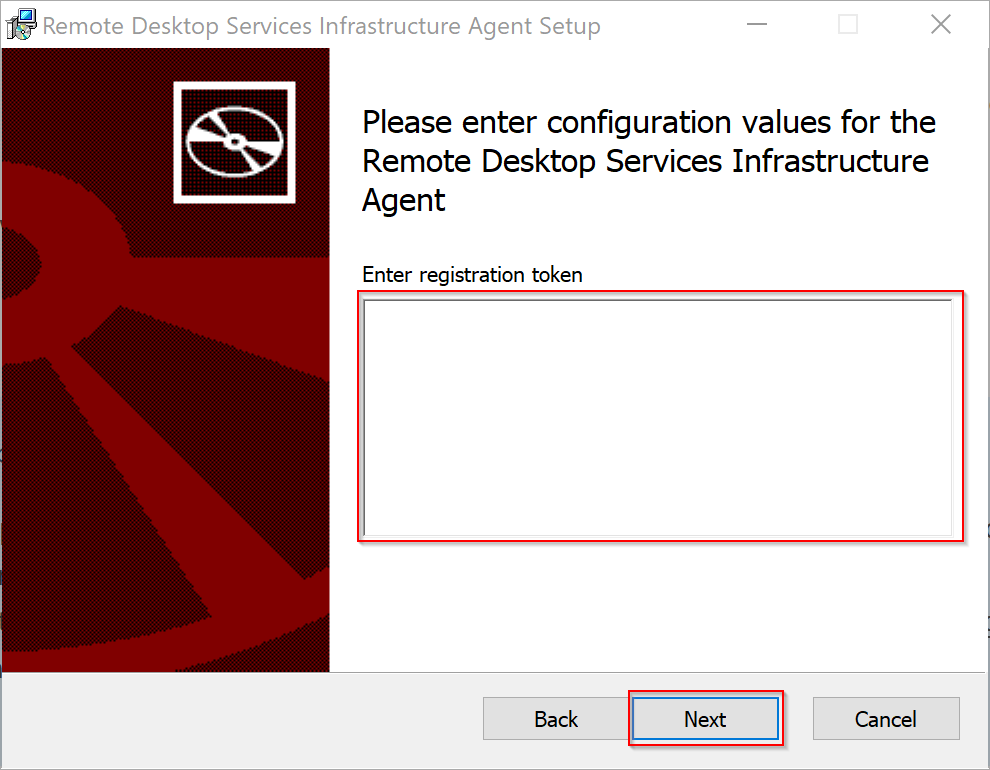 After having installed the RDAgent, please install the RDAgentBootLoader.
Reboot the WVD host and verify if the host is available in the pool again.
Thank you!
Thank you for reading through this blog post, I hope I have been able to assist in resolving this issue.
If you encounter any new insights, feel free to drop me a comment or contact me via mail or other social media channels